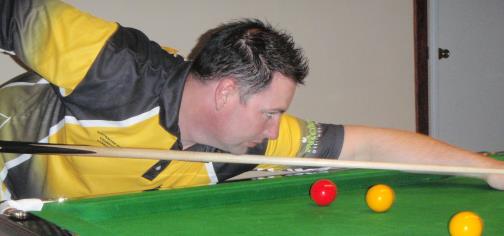 Paul Dickinson – (WA)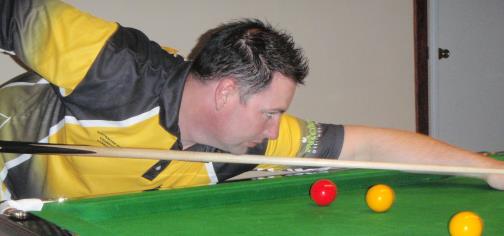 Category: Professional
Coached By: Jim Bonner
Mentored By: Phil Reilly
Hardest Player to Beat: Alec Evreniadis (Ace)
=================================================
Began playing 1995
1996 SA Open Team – Winners
1998 Top 4 Brunswick Open
1998 Top 4 Mildura Open
1998 SA Open Team
1999 Berri 8 Ball Pot the lot –  9 racks in a row defeated Leon Hogg in Final
1999 Lost 5 – 3 to Shaun Budd in $1000 knock out at Casino
1999 SA Open Team Winners.  Topped the averages for SA
2000 WA Open Team
2000 Australian Team Selection
2000 Australian Double Runner up with Ben Vidot
Retired from Competition 8 Ball till September 2009 now back with a vegenance.
–
–
Big Guns Comment:
I would love to say how great Paul is at 8-Ball, but to be honest, does anybody know who he is?
Can somebody please email me with some onfo on this guy. 🙂
Back on the scene after a long lay off, we hear he got put out to stud!
A former top SA player that mixed it and matched it with the best.
Can pot, can think, can stay…. can he win??? Hmmm.
I think at $17.00, Paul may be some value if he gets some luck early.