2. John 'Rusty' Wheeler QLD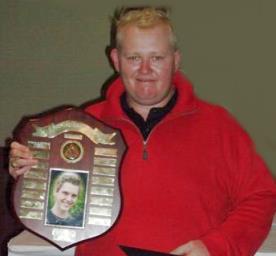 John 'Rusty' Wheeler – QLD
Category: Professional
–
–
Big Guns Comment:
A relatively unknown player that just breezed into town. He has picked up the odd title here and there, and may fancy himself to win a few games in this tournament.
I don't think we can expect him to wear that red jacket during the comp, as apparently he was forced to burn it when pulled over by the fashion police.
I think he escaped with a warning and was asked not to dress himself ever again.
A red hot chance to be the 2010 Big Gun.
I have him at $7.50 to win… he has got himself at even money!