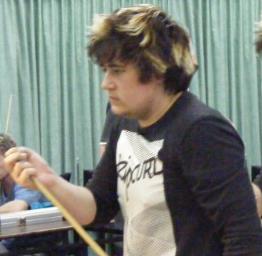 Jake McCartney
 – VIC
Professional
–
–
Big Guns Comment:
Jake is the youngest player in the field and the only reason he is allowed to play in the 'Big Guns' is because I promised his mum that I would have him in bed by 7pm every night!
The Ballarat youngster is backing his ability and is looking to 'tear it up' ths weekend!!
A very capable player with a mountain of skill and ability.
His capability is unquestioned… he strolls into the Victorian state team every year and is very tough to knock over at nationals. 
With his 'Trade Mark' hair style, Jake will be looking to leave a big impression on a few of the more experienced players when the whips start cracking.
We have him an $11.00 chance to win Big Guns.