Princes Entertainment Centre April 2011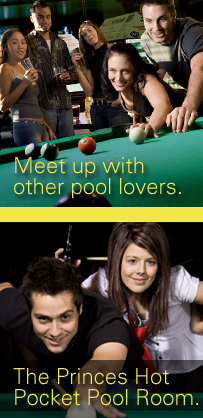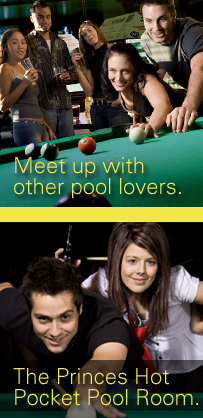 Princes Entertainment Centre
1068 – 1074 Dandenong Road
Carnegie, Melbourne, Victoria
Ph 03 9571 9473
——————————-
Princes offers something for everyone. There's the stylish PRINCES Q Pool Room with an exciting Night Club feel – where it's all Pool – all Night!
The PRINCES HOT POCKET POOL ROOM where the Pool is a just a bit more relaxed.
The serious hushed atmosphere of PRINCES ROOM 147 – where it's definitely Snooker only.
All rooms are ideal for work Christmas Party break-ups.
The busy action filled PRINCES TOP FLITE ROOM, with its High Quality STIGA Match Play Table Tennis Tables.
Discover PRINCES LANWORLD, with the world's hottest and latest PC games.
Consider Princes for your Christmas Party venue
And the GAMES never stop!
Join up as a Princes Member and save.
24/7 Licensed/coffee/light meals/smokers' area.