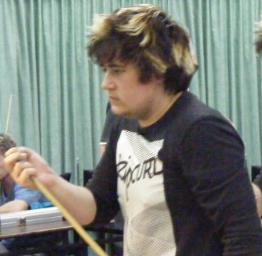 Jake McCartney – (Ballarat) Victoria
Status: Professional
Strength: Potting
Weakness: Has a nervous cough when under the pump.
Favourite Player: Travis Crawley
Big Guns Comment:
This top line youngster will have serious claims on the title this year.
He just dipped his toe in the water last year to see hot it would be. He can lift to this level without
much trouble. He just needed the gallop last year, now he is ready.
Jake has an awkwardness about him at the table that gives opponents a hope that they in with a chance, however, his ability to finish frames is brilliant.
A definate contender in this years Big Guns.